FOLLOW COMEPASS
Behind the Blog Scene haben wir bei der Follow Vienna Videopremiere unseres ersten Big Five Movies für euch geblickt. Ihr wollt mehr sehen? Kein Problem: Follow your dreams. Follow COMEPASS.
Vorhang auf hieß es am letzten FOLLOW Event des ehrenwerten Jahres 2016 auch für unsere BIG FIVE. Denn während sich auf dem Networking Event das Who is Who der österreichischen Blogo- mit jener der Unternehmenssphäre vernetzte, mischten sich schon erste Impressionen unserer gemeinsamen Reise in die stimmige Atmosphäre. Gesichtet wurden unter anderem bekannte Gesichter wie Vloggerin Valentina Vale, die beiden Fashionbloggerinnen Zoé Karapetyan und Nina Valioso, die charismatische Mode- und Lifestylebloggerin Kardiaserena samt stilvoller Begleitung Juscurvy, die Damen von Les Factory Femmes oder auch Men's Style Blogger und Follow Vienna Initiator Ilja Jay. Einige der Gäste, die an jenem Abend des 1. Dezembers 2016 zugegen waren, hatten zwischendurch vielleicht Momente des Zweifels, was ihre alkoholische Unversehrtheit anbelangt. So manch ein Anwesender sah die Blogger hinter den Plattformen Bowsessed, Drehundangelpunkt, Onefauxseven, Undertheskin und Vrbandiaries beim gepflegten Afterwork Drink im Hotel Hilton Vienna Plaza womöglich doppelt.
Jene, die seit dem Event strikt den Spirituosen entsagen, können wir jedoch guten Gewissens wieder zur Vernunft bekehren – unsere Big Five Blogger waren auf dem Event tatsächlich mehrmals vertreten. So waren Viki, Ben, Yasmeen, Lara und Vanessa nicht nur im echten Leben, sondern auch im filmischen zu bewundern, flackerten ihre Gesichter doch im Großbildformat über die Fernsehbildschirme des Prestigehotels.
Behind the Blog Scene
Zwar kamen die Behind the Blog Scene Snippets unserer Big Five beim Publikum gut an, wir wissen aber auch, dass sie außer einem gewissen Maß an Aufmerksamkeit vor allem eines aufwarfen: Fragen. Fragen schwirrten zu unserer Videopremiere wie die Cocktails am Bartresen durch den Raum – und das, obwohl wir beidem ein ungefähr gleiches Ausmaß an Aufmerksamkeit zuteil werden ließen. Das Problem war nur, dass wir sie nicht beantworten konnten. Denn dass Fragen aufkommen, war das eigentliche Ziel unseres ersten Filmprojekts. Einerseits möchten wir uns dafür entschuldigen. Andererseits auch wieder nicht. Denn bei dem Film handelte es sich erst um den Pilotfilm einer ganzen Filmreihe. Einer Filmreihe, die in drei Teilen zeigen wird, was dabei herauskommt, wenn sich Kreative und COMEPASS vereinen, um gemeinsam neue Wege zu gehen.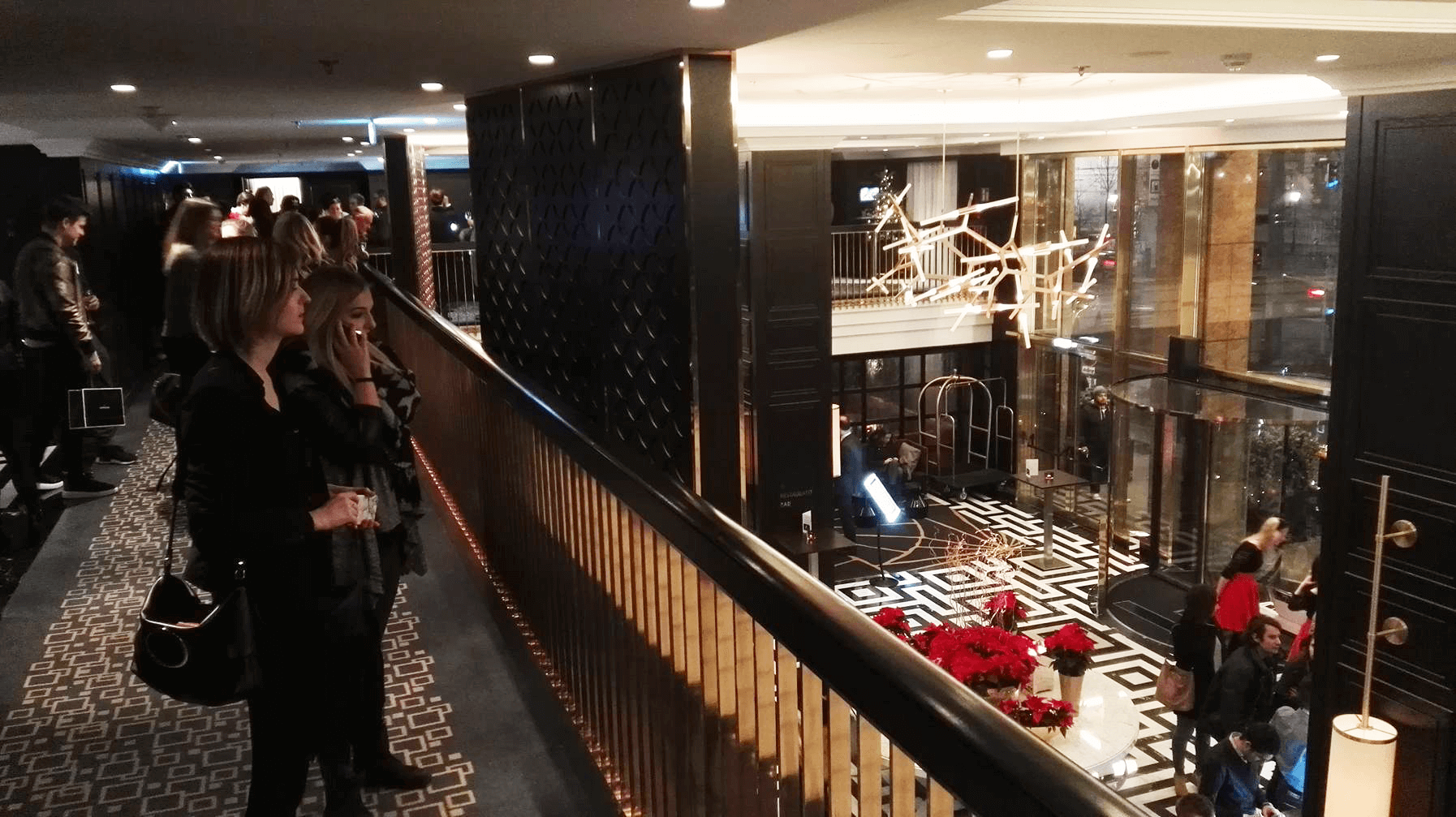 Primetime @Follow Vienna!
Die Essenz unseres BIG FIVE Projekts haben wir euch in ihren Grundstrukturen schon erklärt. Doch damit ihr sie auch mitverfolgen und mit eigenen Augen nachvollziehen könnt, werden wir unsere Big Five Blogger für zwei weitere Filme mit einem eigenen Kamerateam begleiten. Den zweiten Part unserer Filmpremiere könnt ihr im Frühjahr 2017 sowohl auf unseren Social Media Kanälen als auch auf unserem Blog genießen. Der dritte Teil hingegen wird bei einer Filmveranstaltung der etwas anderen Art präsentiert werden. Wo, wann und wie sich dieses Event vollziehen wird, verraten wir euch noch früh genug. Wenn ihr euch das Auftaktevent aber auf keinen Fall entgehen lassen wollt, dann solltet ihr sowohl unsere Geschichte als auch die unserer Big Five aufmerksam weiterverfolgen – falls wir euch mit unserem Content nicht ohnehin einer Konfrontationstherapie aussetzen werden.
Details können wir an dieser Stelle nur sehr bescheiden preisgeben. So viel sei aber schon jetzt verraten: Es wird ganz genau so, wie ihr es euch nicht erwartet habt! In der Zwischenzeit könnt ihr euch die Zeit mit dem ersten Teil unseres Videos verkürzen. Foodblog Content, Rainy Fitness Rallye oder Beauty Program in der Präsidentensuite – seht nicht einfach nur zu, wie es aussieht, wenn man guten Content macht – sondern seht zu, wie es aussehen kann, wenn man ihn gemeinsam macht. Come. Pass.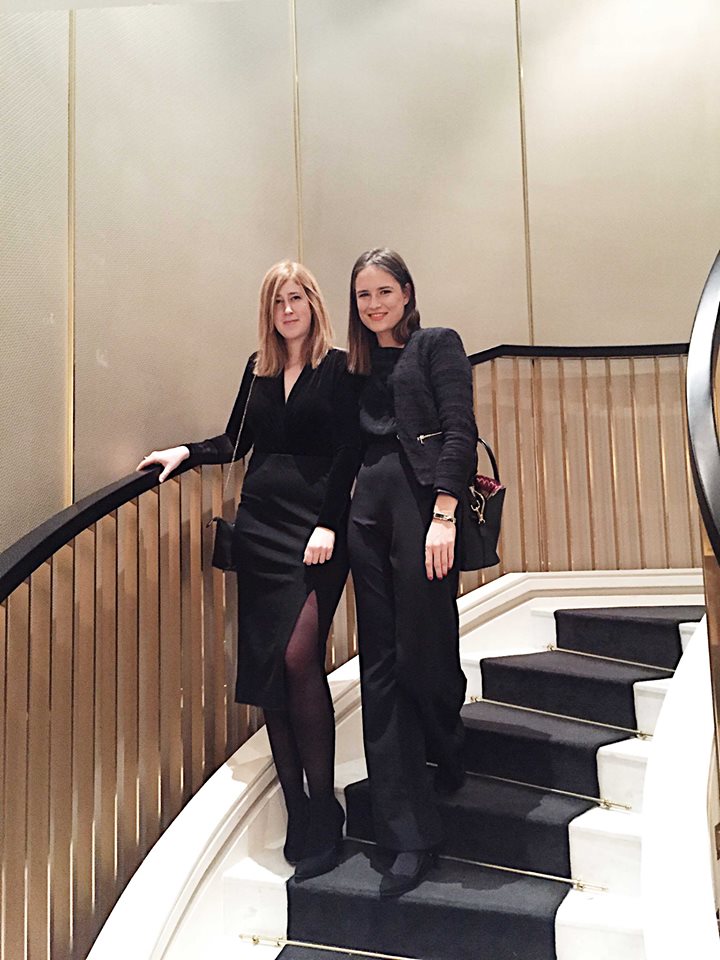 "Zusammenkunft ist ein Anfang, Zusammenhalt ist ein Fortschritt, Zusammenarbeit ist Erfolg."

Henry Ford
Wir möchten uns an dieser Stelle ganz besonders bei unseren BIG FIVE sowie bei unseren Kooperationspartnern bedanken, die uns den Mut gemacht haben, den ersten, symbolträchtigen Schritt zu tun: