Frauenpower beim BENefitmatch
Die letzten Monate wurden mentale und physische Grenzen überwunden, es wurde geschwitzt und hart trainiert. Unserem Trainingsduo Dreh- und Angelpunkt und Andrea von maxima steht nun endlich sein langersehntes Debüt bevor. Kommenden Sonntag ist Anpfiff für das Benefitmatch. Wir stellen uns gemeinsam mit der geballten Frauenpower des First Vienna FC 1894 der Challenge Together #WePlayStrong!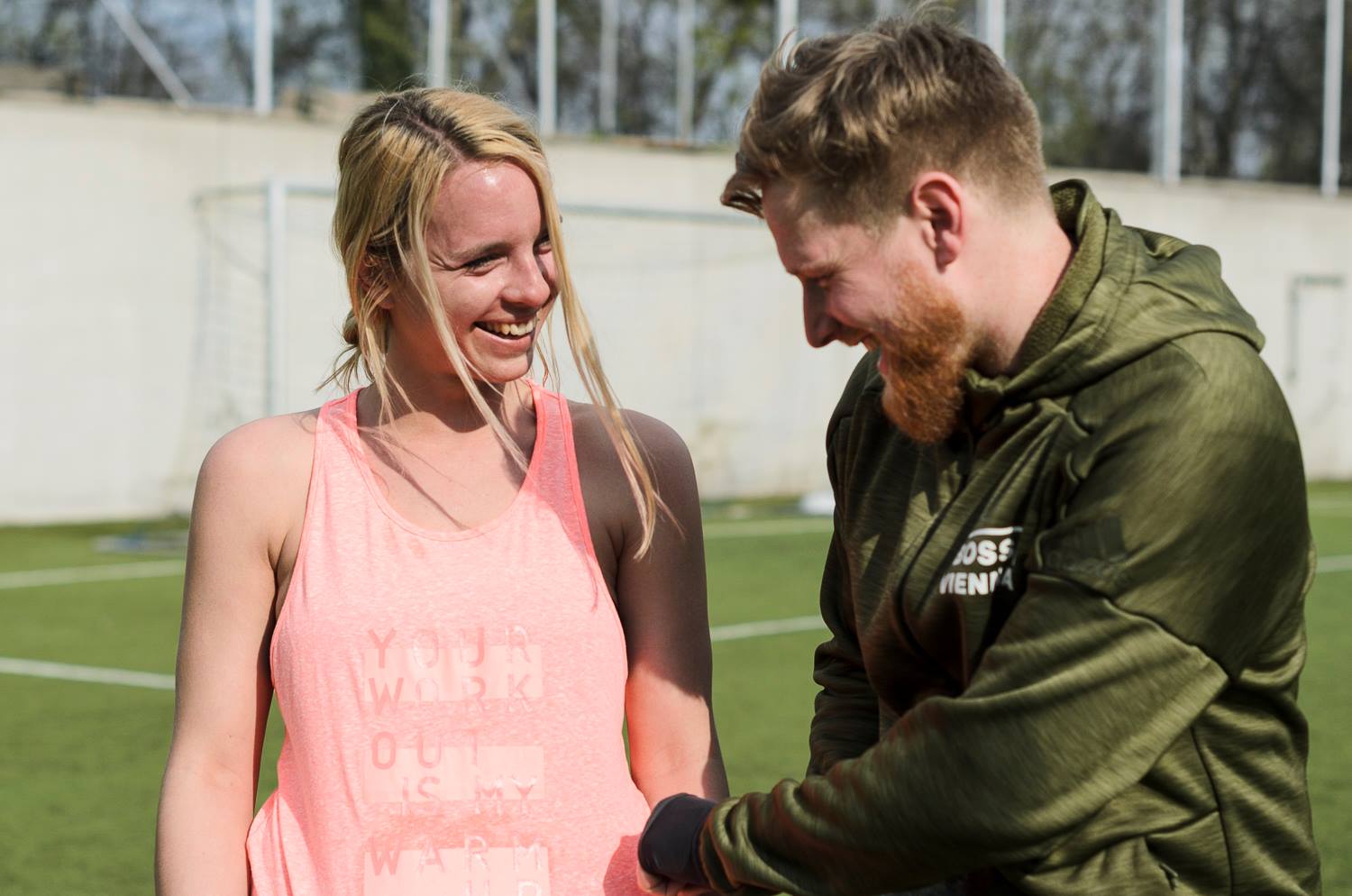 Angefangen als kleine Idee in unseren Köpfen, wurde Bens individuelle Kampagne für The Big Five Bloggers schon bald eine Herzensangelegenheit. Mit der Unterstützung von maxima bekam unser Big Five Fußballblogger Ben Andrea an seine Seite gestellt: eine Powerfrau mit eisernem Willen. Die Idee sah vor, die beiden über ihre eigenen Grenzen hinauswachsen zu lassen und aus Andrea innerhalb von nur sechs Monaten eine passable Fußballerin zu machen. Die anfängliche Ballscheu sollte einer Ballfreundschaft weichen und die bevorstehenden Trainingssessions schon bald mit Vorfreude statt mit Skepsis angenommen werden.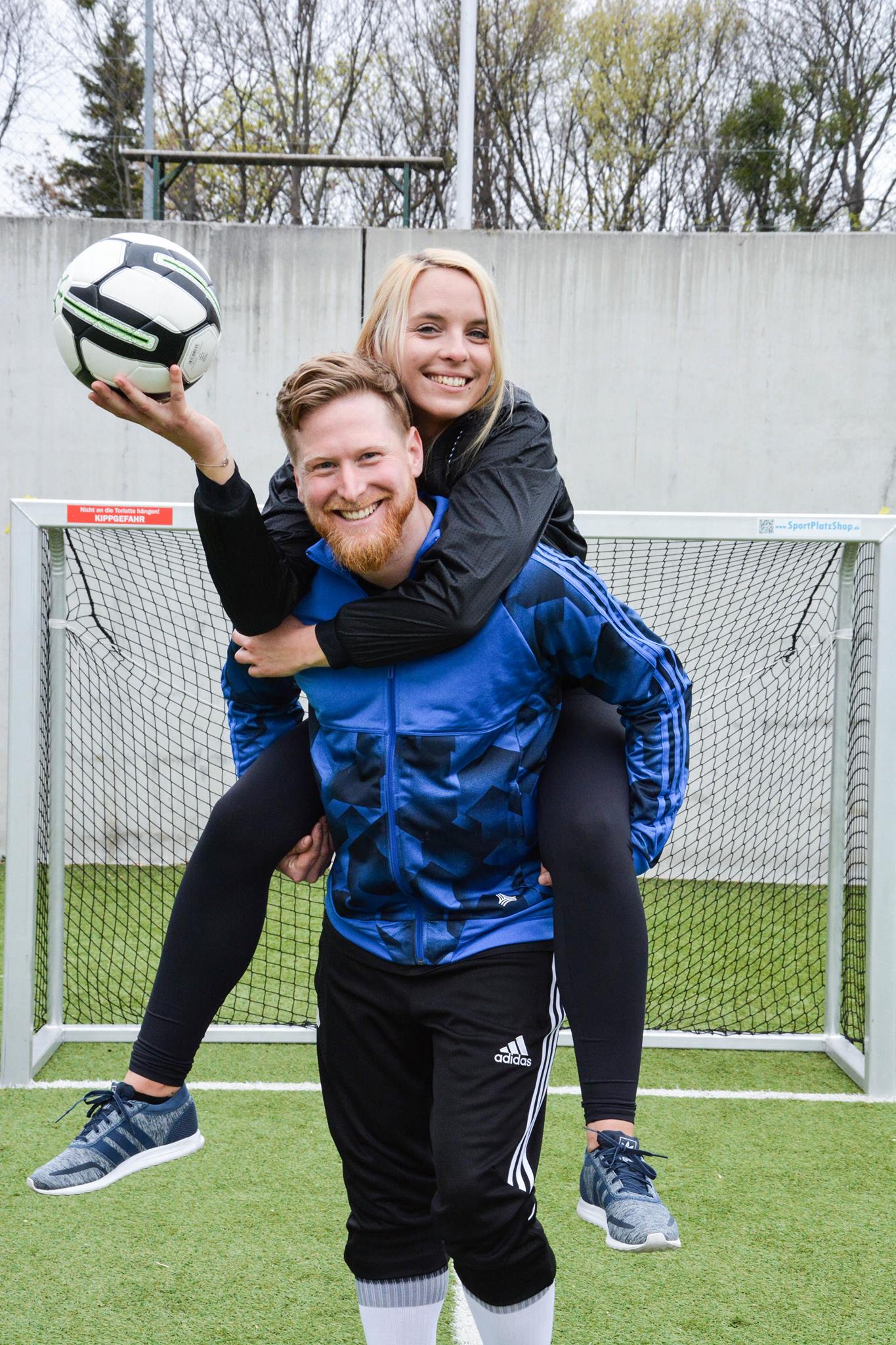 Bereits zu Beginn kristallisierte sich heraus, dass Andrea und Ben als Trainingsduo eine ideale Synergie ergeben. Die Monate verstrichen und so kam es, dass mit jeder Einheit Fortschritte deutlicher erkennbar wurden. "Erst wer sich mit den kleinen Dingen auseinandersetzt, versteht das große Ganze." So kam es, dass Lektionen wie Balltechnik, Krafttraining, Koordination und mentales Training auf der Traineragenda standen. Und das über die sechs Monate hinweg.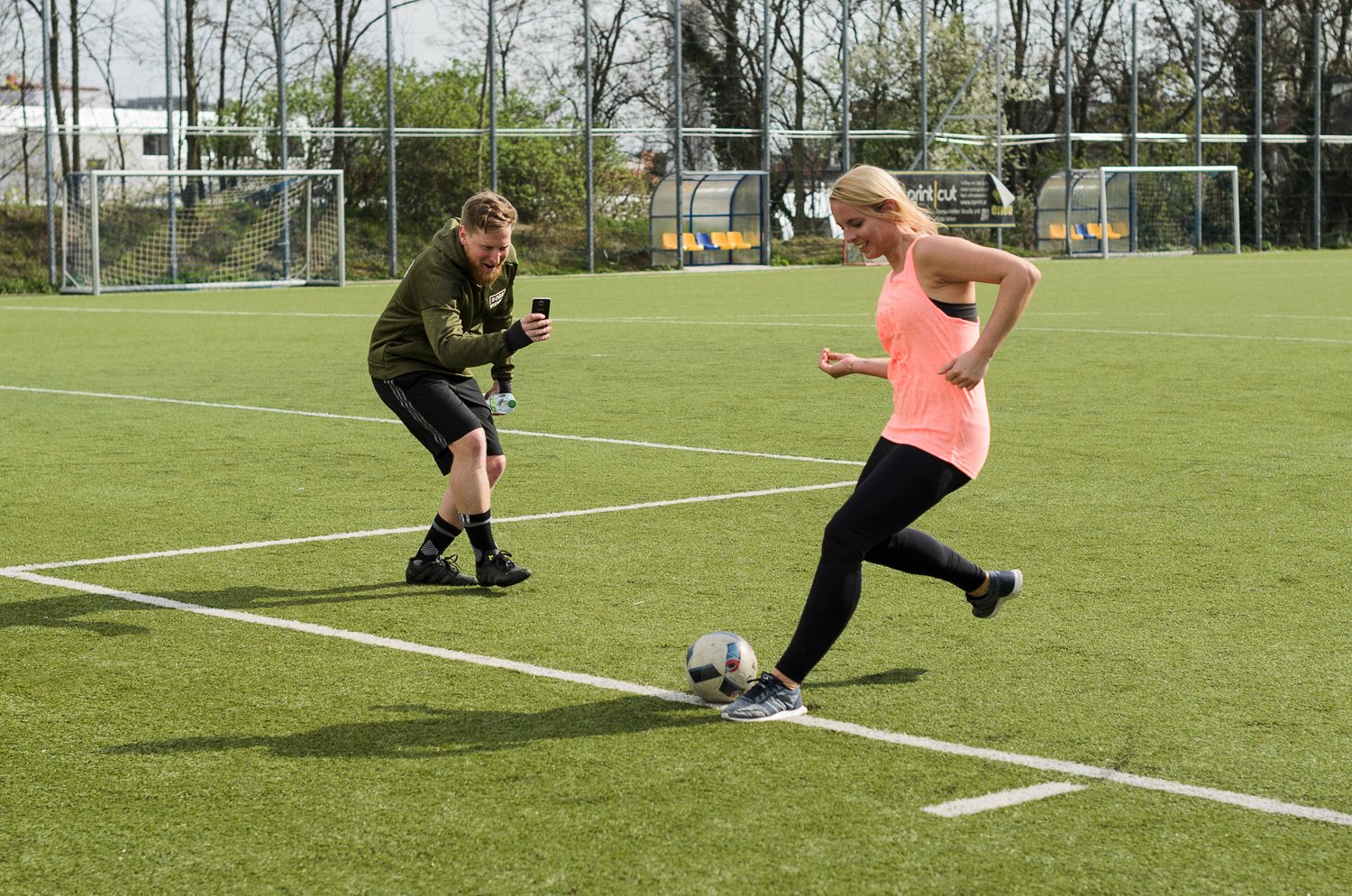 #Weplaystrong
 Doch wozu soll diese plötzliche, schweißtreibende Herausforderung für Körper und Geist gut sein, wenn Fußball für Andrea bis zu diesem Zeitpunkt definitiv nicht auf ihrer Bucketlist 2017 stand? Wer uns kennt weiß, dass wir von Comepass es lieben Grenzen auszureizen, zu überwinden und uns gemeinsam mit Menschen auf neue Wege zu wagen. Aus diesem Grund sahen wir den Moment gekommen, die Herausforderung Fußball mit allem, was dazugehört, anzunehmen. Und wenn wir dabei noch einem Verein mit langjähriger Sportgeschichte in Österreich helfen können, dann sind wir sowieso Feuer und Flamme für Projekte wie diese.
Wir möchten daher ein Zeichen setzen, haben uns als Team gefunden und ziehen nun geschlossen Schulter an Schulter mit Andrea aufs Fußballfeld. Wer wir sind? Wir sind Blogger, Influencer und Menschen, die mit ihrem persönlichen Einsatz jede Menge Social Commitment, Herz und Sportgeist zeigen.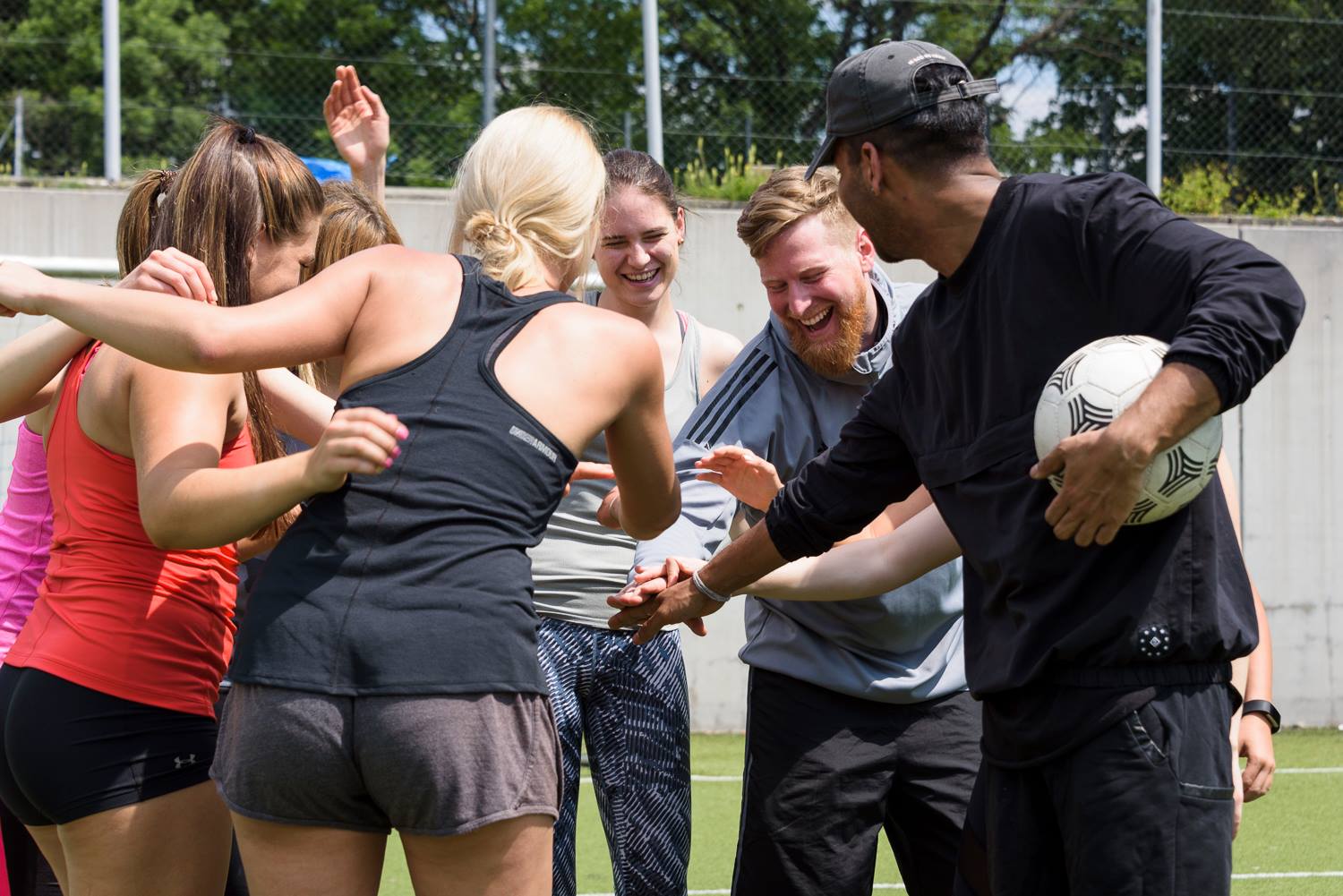 Social Influencer vs. First Vienna Powerwomen
Ganz im Zeichen der Solidarität und dem Ziel Gutes zu tun spielen sich unser Team #MaximaComepass und die Frauenmannschaft des First Vienna FC 1894 kommenden Sonntag, den 30. Juli, einander den Ball zu.
Neben dem Benefizdebüt für Team #maximaComepass sorgen unsere Social Influencer für ein Unterhaltungsprogramm, das für jeden Interessierten etwas bereithält. Besonders auf die kleinen Besucher warten Stationen, die es zu entdecken gilt. So stehen eine Schminkecke oder auch eigene Kinderfitnesstrainer, die den Spaß am Sport mit Groß und Klein ausleben, bereit. Mit der großartigen Unterstützung der diplomierten Kinderfitnesstrainer Claudia, Nicole und Michael sowie den Personaltrainern Kai und Christina von der PFA Fitness Academy kann in sportlicher Hinsicht für keine Altersgruppe etwas schiefgehen. Mit Live Musik von DJ The Swingbot wird es zudem jede Menge Swing geben, unterstützt durch kulinarische Eigenkreationen unserer Social Foodblogger. Den Abschluss des Abends bildet unsere Tombola, bevor es dann hoffentlich heiß hergeht, wenn unsere Nationalelf im TV Viertelfinale erneut zeigt, mit welcher Energie und Entschlossenheit sie für einen Sieg bereit ist.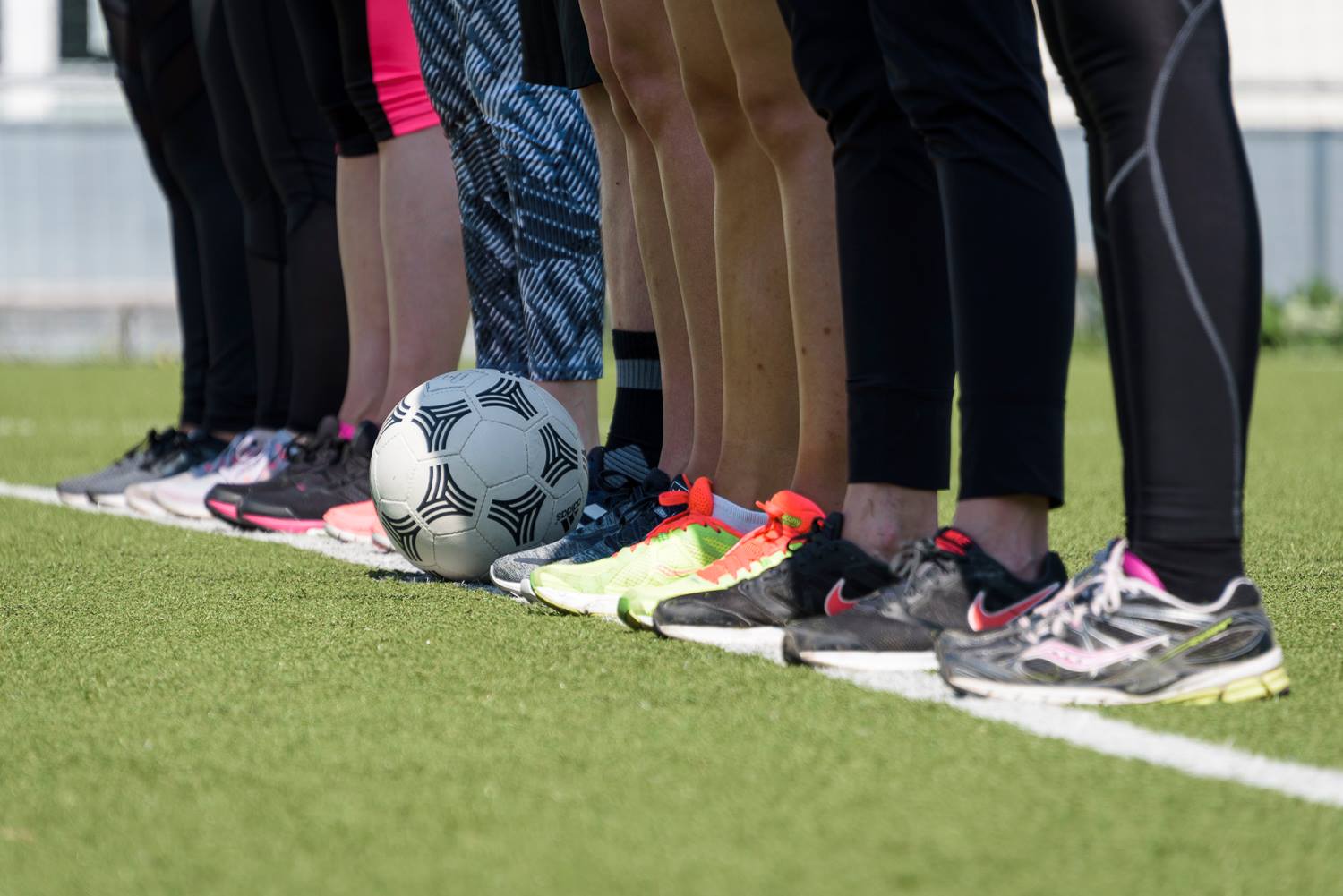 Mit großer Vorfreude und Spannung erwartet uns nicht nur ein Tag am Fußballfeld, sondern ein Abend voller Teamgeist. Gemeinsam wird neue Sportgeschichte geschrieben, wenn nicht offiziell auf Papier, dann zumindest in unseren Köpfen und Herzen. Sonntag wird ein Tag für die ganze Familie, die erste, zweite oder dritte Generation. Ganz gleich wer, das wichtigste ist, dass wir gemeinsam ein Zeichen für Zusammenhalt setzen und uns einen grandiosen Sommerabend machen. Wir freuen uns auf euch! Bleibt am Ball 🙂
Bildmaterial: © Michaela Mathis