Under the skin. But over the top.
Eine Passion, eine Person und eine Sucht nach Tattoos. COMEPASS begrüßt Newcomerin und BIG FIVE Schützling Lara in der Blogger Community. Mit ihrem Bloglaunch und ihrem Faible für Nadeln und Farben bringt die kleine Riesin ab sofort ihre Kunst auf die virtuelle Leinwand von Undertheskin.

Und wir sind mittendrin, statt nur dabei. Die ersten Anfänge gehen zurück auf die Herbstmonate 2016, als aus einer Idee ein Entschluss wurde. Lara traf nicht nur die Entscheidung für einen eigenen Blog, sondern ließ sich auch auf die aufregende Reise THE BIG FIVE BLOGGERS ein. Good choice, können wir von COMEPASS nur sagen, denn unser Multitalent mit der positiven Lebenseinstellung ist uns mittlerweile sehr ans Herz gewachsen.
Wachsen ist auch das Stichwort für ihr frisch gestochenes, virtuelles Kunstwerk, das definitiv unter die Haut geht: Beauty & Tattooblog Undertheskin wächst von nun an an farblichen Gemälden, Hautgeschichten und Accessoires, die für die Ewigkeit gedacht sind. Mit ihrem einzigartigen Tattooblog Art kreiert Lara eine Plattform, die die Tattookunst, ihre Künstler sowie ihre Fans in all ihrer Vielfalt vereint und gleichzeitig für mehr Offenheit für den gestochen scharfen Körperkult eintritt. Nur welche Person steckt eigentlich hinter der strahlenden Gestalt von Undertheskin? Wie stehen "The Art of Beauty" und "Skins & Needles" im Zusammenhang?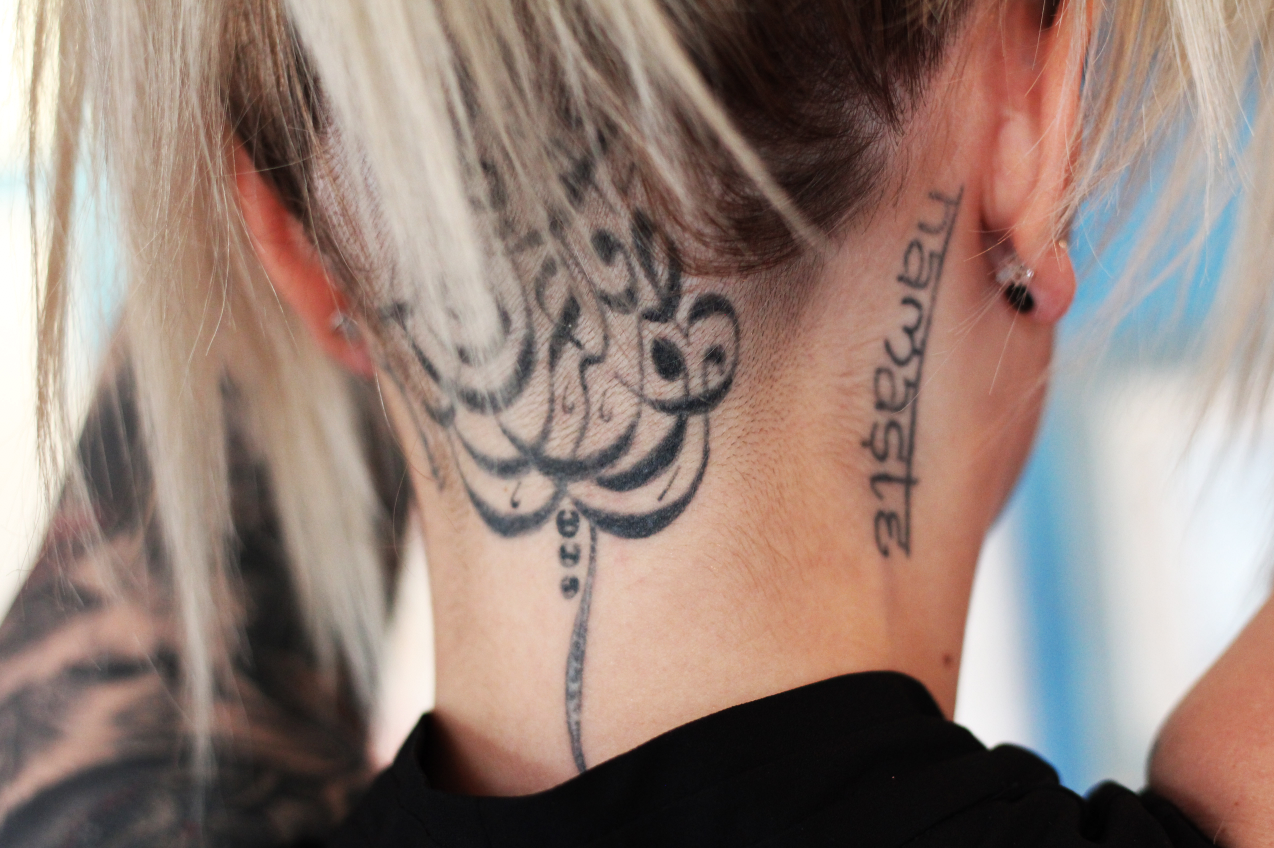 Den Nadeln verfallen
Ein kleine, große Persönlichkeit mit Blick für Ästhethik, Schönheit in all ihren Farben und dem richtigen Styling gibt Undertheskin mit heutigem Tag nicht nur einen Namen, sondern auch einen Platz für Künstler der Tattooszene. Als gelernte Allround Stylistin setzt Lara die letzten Schliffe für den perfekten Look nicht nur bei ihren Schützlingen, sondern vom Make Up bis zum Tattoo auch bei sich selbst um. Entzündet hat dieses Feuer für gestochene Kunstwerke unter anderem ihr Lebensmensch und Tattookompanion, der sie inspiriert und bestärkt hat ihrem Traum vom ersten Tattoo trotz aller Angst vor den damit verbundenen Schmerzen nachzugeben. Und so kam es, dass Lara ihre Quelle der Vollkommenheit gefunden hat und mittlerweile gar nicht mehr genug davon bekommen kann. Wir übrigens auch nicht.
Daher haben wir von COMEPASS die überaus große Ehre angenommen und uns als Wegbegleiter mit ihr auf die arbeitsintensive Reise des Bloglaunches gemacht. Nun sind wir am ersten BIG Stopp angekommen und blicken mit Stolz auf die letzten Wochen und Monate zurück. Und vor allem staunen wir über die Bilder, die für den Blog produziert wurden, um Kunst so zu porträtieren, dass sie unter die Haut geht.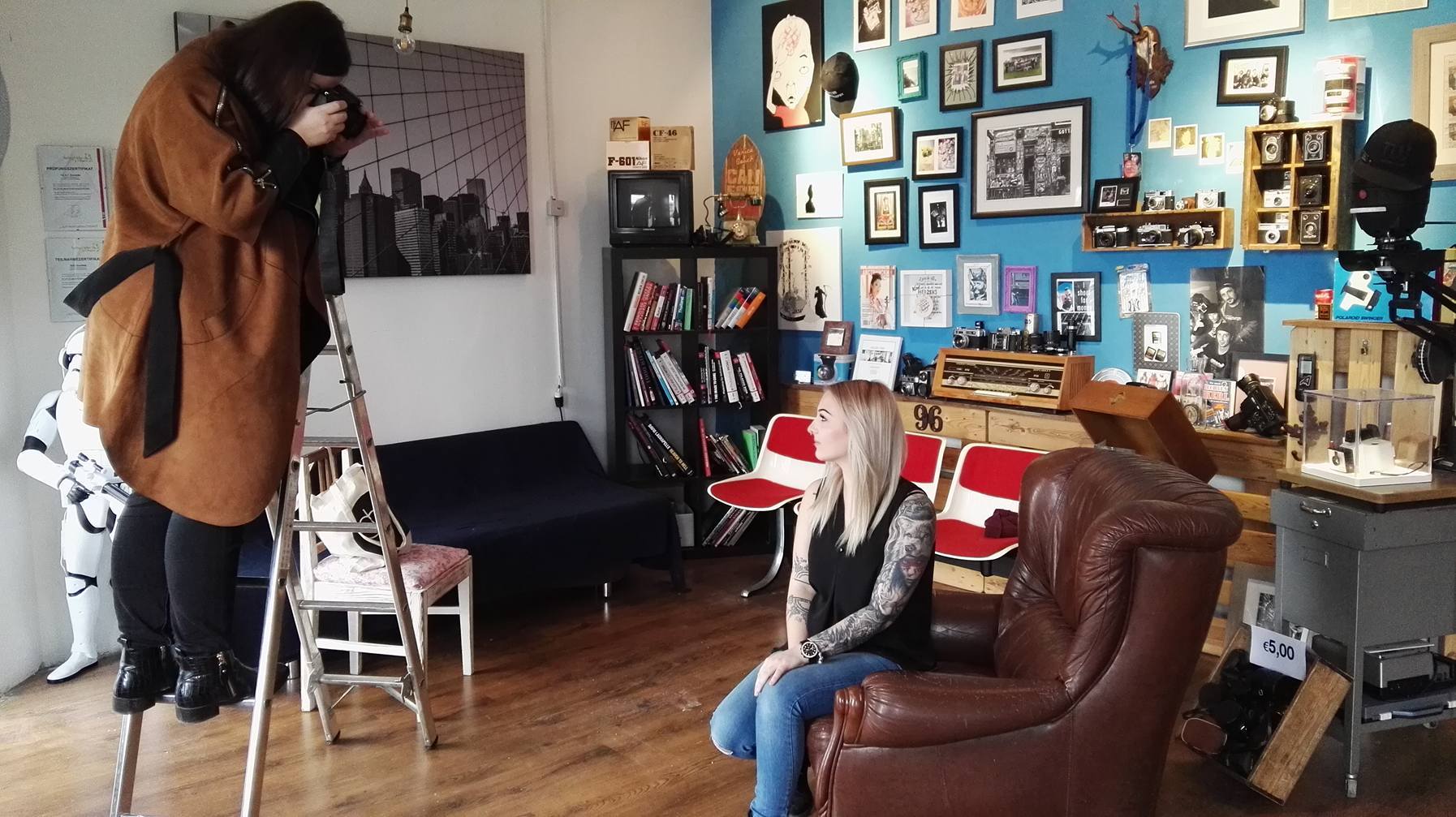 Blitzlichtshooting
Wer uns kennt, der weiß, dass wir Improvisation hochleben und für Überraschungen jederzeit zu haben sind. So wie auch an dem besagten Shootingsonntag, den andere entspannt beim Frühstücken, Spazierengehen oder sonstigen ruhevollen Aktivitäten verbracht haben, während wir den Nervenkitzel um die perfekte Location in gewohnter Manier mal wieder bis zum allerletzten Moment auskosteten. Schließlich fanden wir im Atelier Trat eine Last Minute Shooting Location, die zwar Last, aber keineswegs Least war. Das Foto- und Filmstudio in Klosterneuburg bietet sich mit Blitzanlagen, professionellem Deckenschienensystem und unverwechselbarem Flair geradezu für  Fotoshootings an und kann bei Bedarf gemietet werden. Sogar die Chill Out Area wird ihrem Namen mehr als gerecht, wie wir im Praxistest gemeinsam mit Studiobesitzer und Fotograf Niki Trat direkt vor Ort herausgefunden haben. In einer so legeren Atmosphäre setzte auch die ansonsten etwas schüchterne Lara ihre persönlichen Kunstwerke locker in Szene, während Fotografin und Bloggerin Jus.curvy ihrer Leidenschaft nachging und ihre Kamera aus allen erdenklichen Winkeln heiß laufen ließ. Das Resultat sind großartige Bilder und zwei Künstler, die ihre Passion gefunden haben und sie mit Stolz und Ästhethik der Welt offen darlegen. Und speziell Lara hat sich nicht nur einmalig von ihrer bunten Seite gezeigt. Es folgen Monate der Wahrheit, der nackten Wahrheit.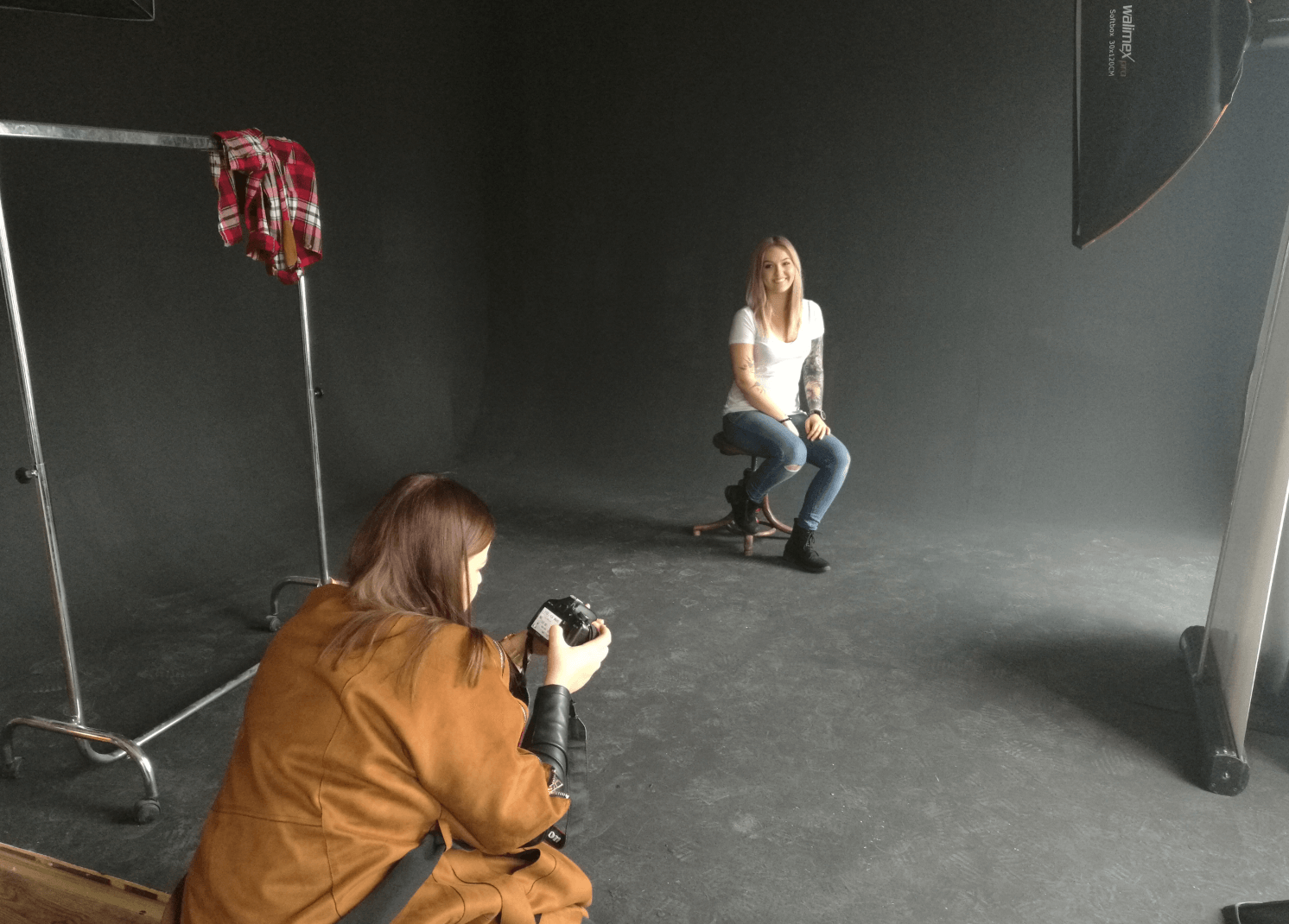 Denn im Rahmen der #THEBIGFIVEBLOGGERS Kampagne wird Undertheskin Autorin Lara gemeinsam mit COMEPASS nicht nur in die Welt der Künstler gelockt, sondern auch hautnah dabei sein, wenn Nadeln neue Leinwände erobern und Tattookünstler einmalige Kunstwerke erschaffen. Die Schönheit jedes einzelnen Menschen steht dabei im Vordergrund, die persönliche Geschichte hinter jedem wandelnden Kunstobjekt erzählt die nackte Wahrheit. So, dass es unter die Haut geht. Für immer und ewig.
Wir erwarten die Zukunft mit Vorfreude und können euch bereits so viel verraten:  Die nächsten Monate zeigen die Farben der Welt in all ihren Schattierungen und beweisen, wie schön echte Facetten sein können, wenn man sie enthüllt: "The naked truth". Begleitet uns auf unserer Reise und lasst euch anstecken vom Mut man selbst zu sein.
Come. Pass.