#THESMOOTHIEMAKERS
Wir haben gemeinsam mit o'mellis den "Smoothiemaker of the Year 2017″ gesucht und nicht nur jede Menge freche Früchtchen, sondern auch noch knackiges Gemüse gefunden.
Was haben Kokosnüsse, Bananen, Beeren und Gurken gemeinsam? Richtig! Sie alle sind die wohl wichtigste Warengruppe im Sortiment der o'mellis Juice & Smoothie Bar. Und sie alle waren Requisiten bei unserem letzten Fotoshooting für ein fruchtiges Spezialprojekt. Gemeinsam mit o'mellis, jener Smoothie Bar, die an mittlerweile elf Standorten in Österreich frische Fruchtcocktails über die Theke wandern lässt, machten wir uns diesen Sommer nämlich auf die Suche nach den "Smoothiemakers of the Year 2017".
Weil bei o'mellis nur die frischesten Früchte in den Mixer kommen, versuchten wir natürlich möglichst viel Obst und Gemüse aus Österreich für unser Projekt zu begeistern. Ganz einfach war die Suche nicht. Nach o'mellis Philosophie durften es nämlich nur authentische, ehrliche Früchtchen mit Frischegarantie sein. Die Rohstoffe für die herrlichen Fruity, Milky, Super Food, Green und sogar Frozen Yoghurt Smoothies kommen ausschließlich kalt gepresst in die Smoothie to Go Becher. Wasserlösliche Vitamine werden geschont und bleiben den Smoothies bis zum letzten Strohhalmzug erhalten.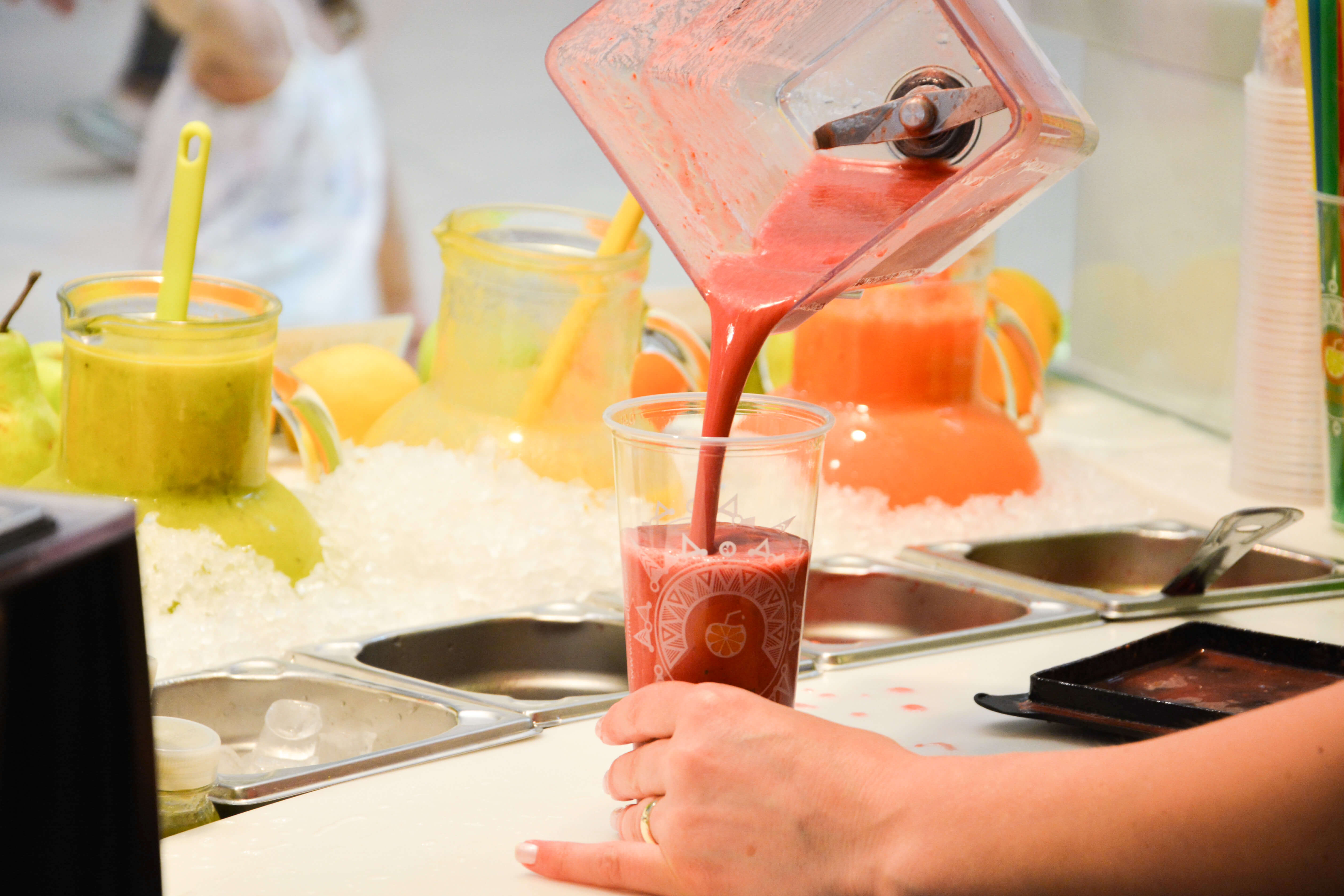 Say Smooooothie!   
Ebenso wie o'mellis konzentrierten also auch wir uns ausschließlich auf knackiges Gemüse. Schließlich waren die Äquivalente zu Banane, Petersilie & Co. gefunden. So sollten es Fitfunfruits, Mimi's Honey Pot, Glitterypeonies, The Daddycation und Yellowgirl sein, die sich für uns  aus der Schale schmissen. Dass unseren Worten Taten folgen, bewiesen wir beim Fotoshooting in Klosterneuburg. Gesündere Verpflegung hat kein Set jemals gesehen. Da unsere organischen Role Models in die Rolle personifizierter Smoothies schlüpfen mussten, türmten sich Bananen, Ananas, Himbeeren, Maracujas, Kokosnüsse und nicht zu vergessen eine ordentliche Portion Müsli im Fotostudio Trat. Das Shooting steigerte sich mit jedem neuen Motiv in Vitamin- und Schwierigkeitsgrad.
Während Lina von Glitterypeonies den Happy Flirt mit einem himbeersüßen Grinsen noch relativ leicht kopieren konnte, hatte es Sonia von Yellowgirl mit dem Biss in die saure Zitrone schon etwas schwerer. Doch wer wahrhaftig ein Bora Bora sein will, kommt an Zitrusfrüchten eben einfach nicht vorbei. Nikolina von Mimi's Honeypot wurde dem Smoothie mit dem Namen "Glücksbringer" beim Versuch Granola aus dem freien Fall mit nicht mehr als einer Kokosnussschale zu fangen wohl mehr als gerecht. King Coconut Constantin von The Daddycaction setzte beim Spalten einer Kokosnuss die Kräfte eines Super Food Smoothies frei. Und spätestens als sich Sportskanone Melanie von Fitfunfruits im Handstand von Gurken und Petersilie berieseln lassen musste, stand auch für Eva und mich die Welt Kopf.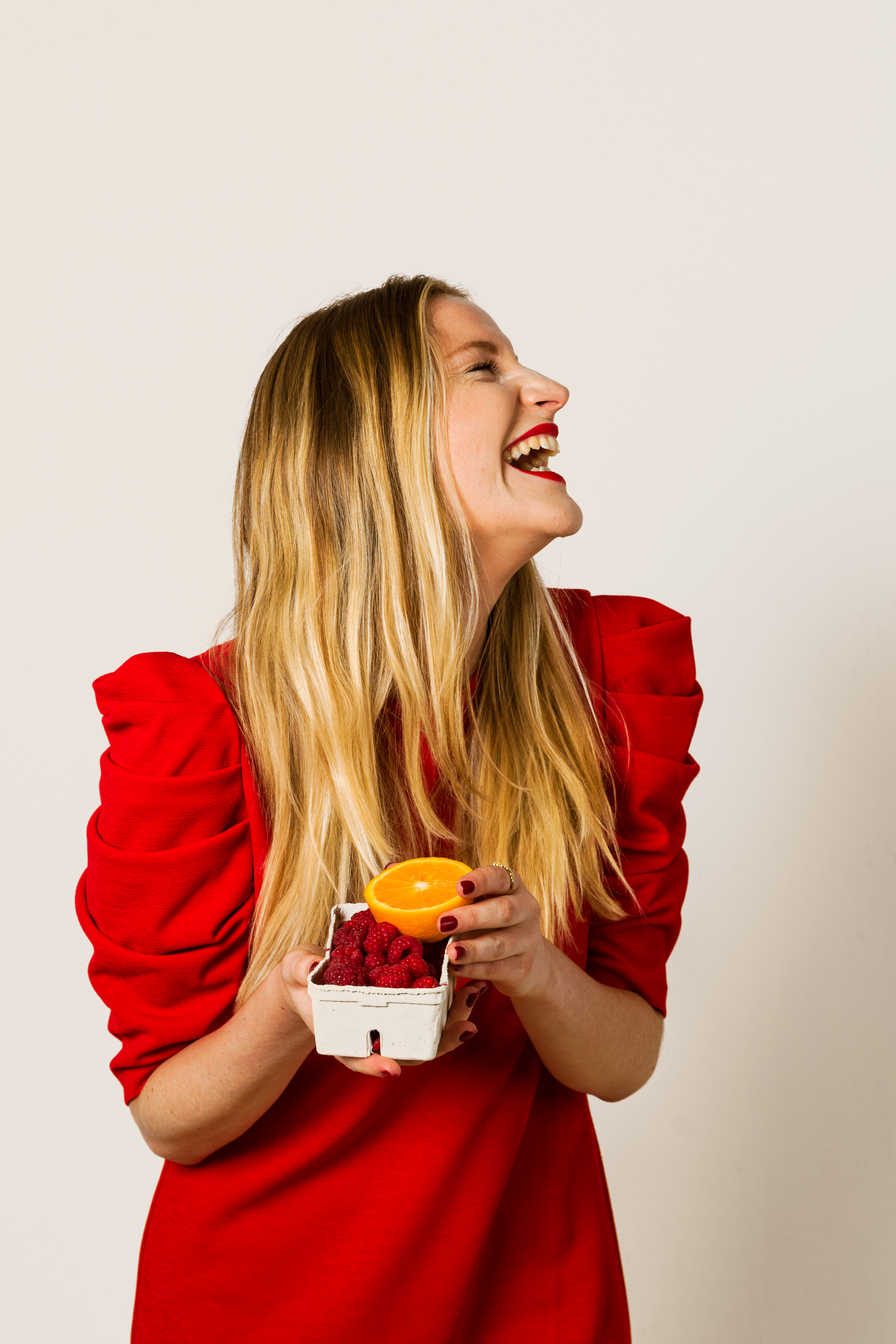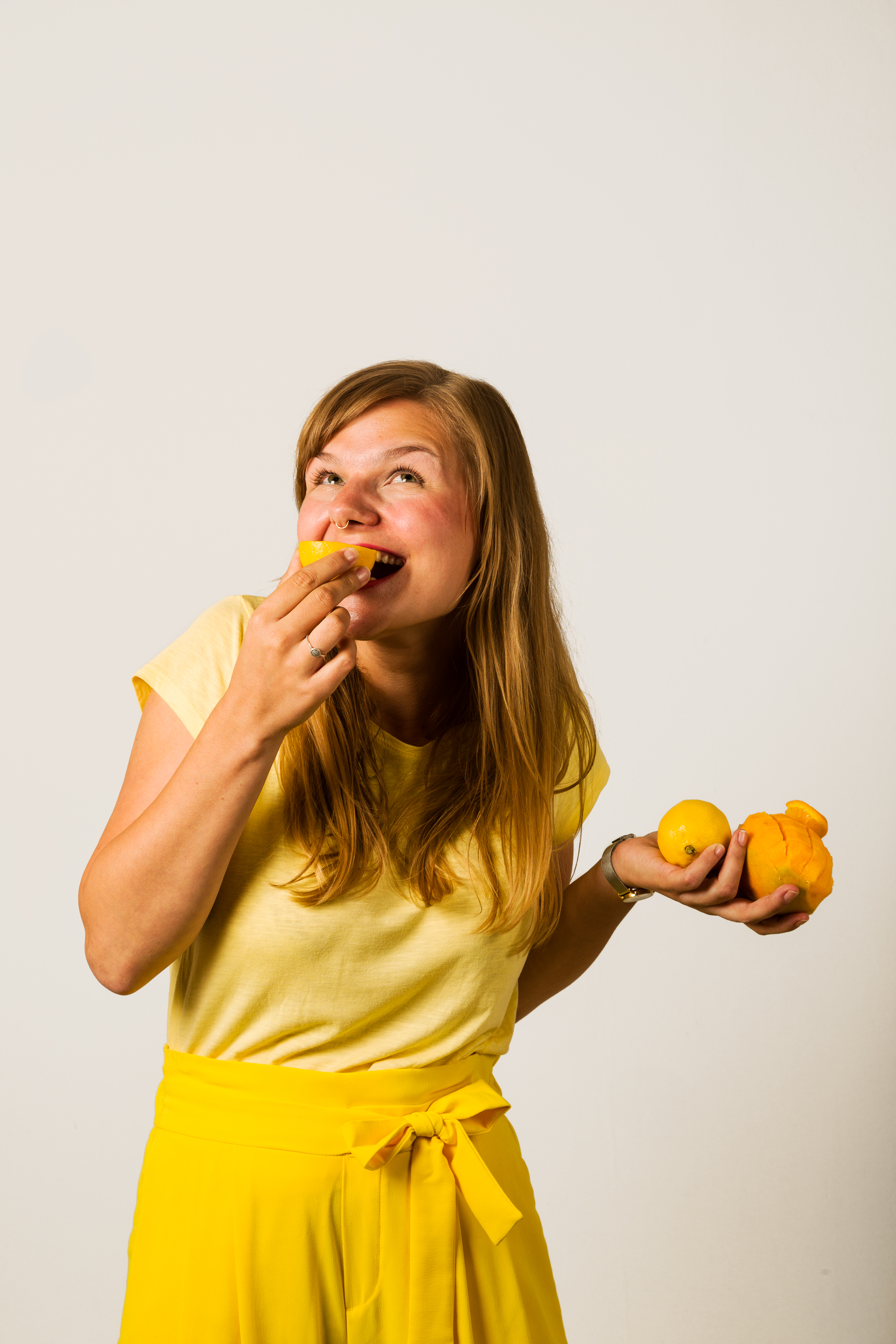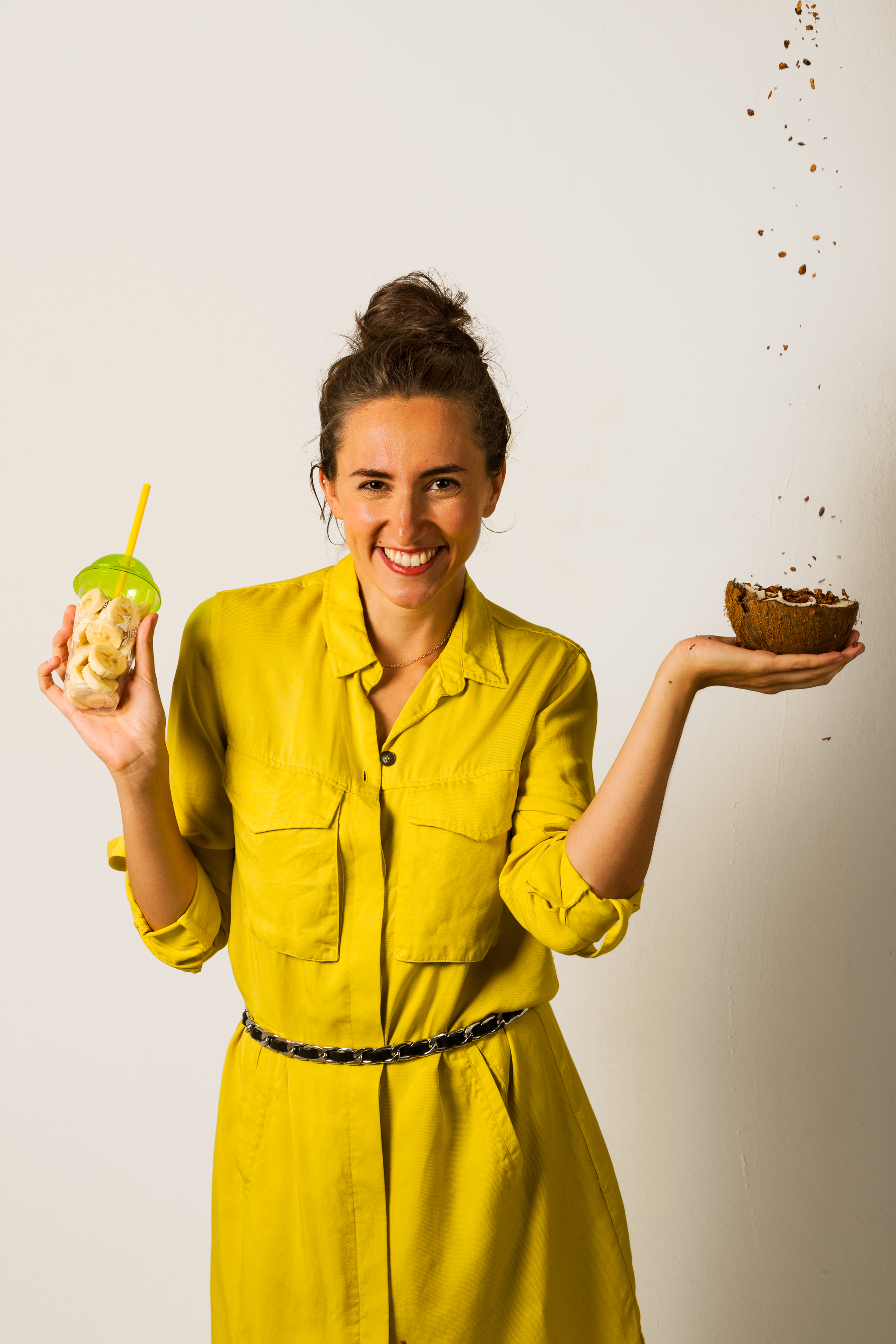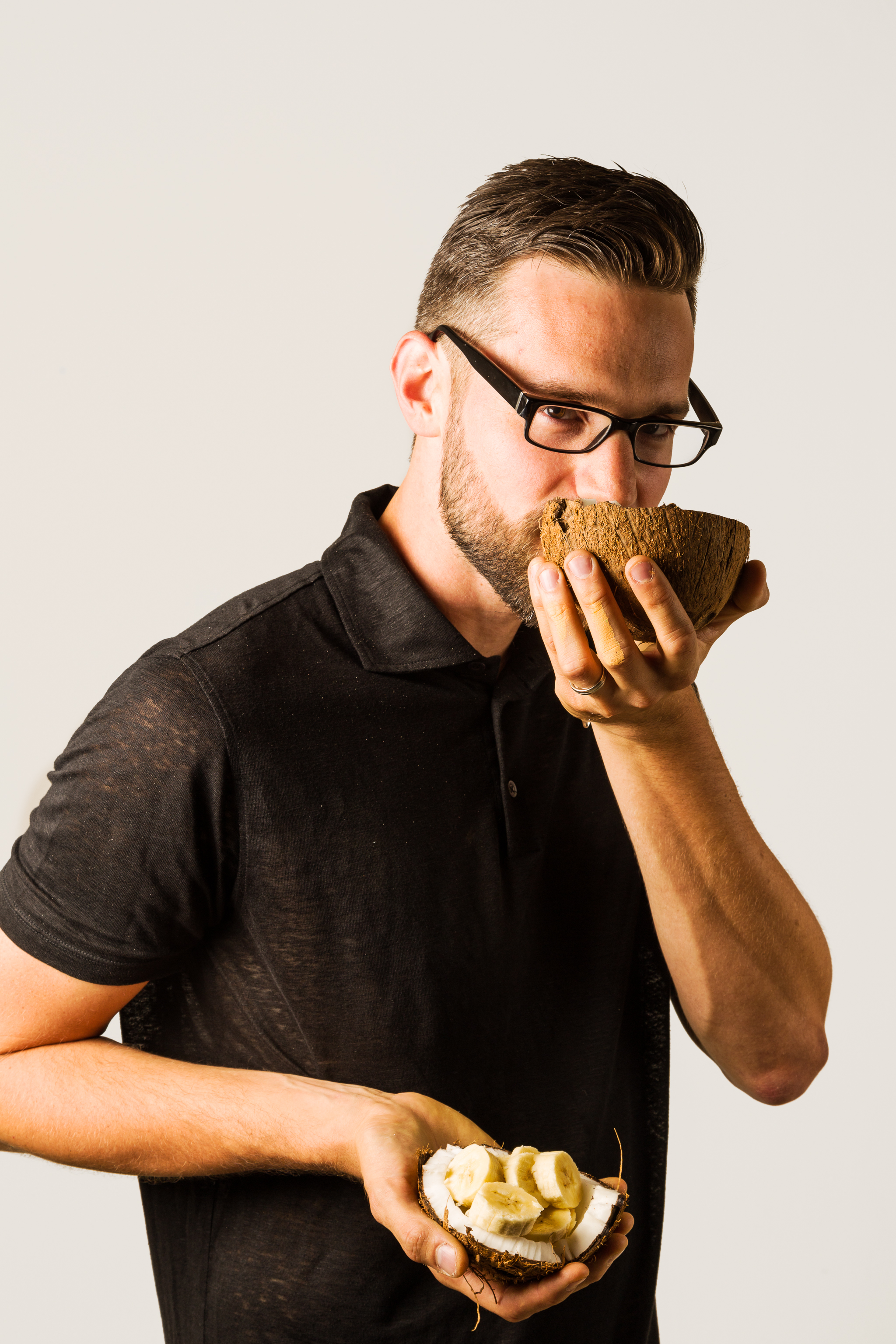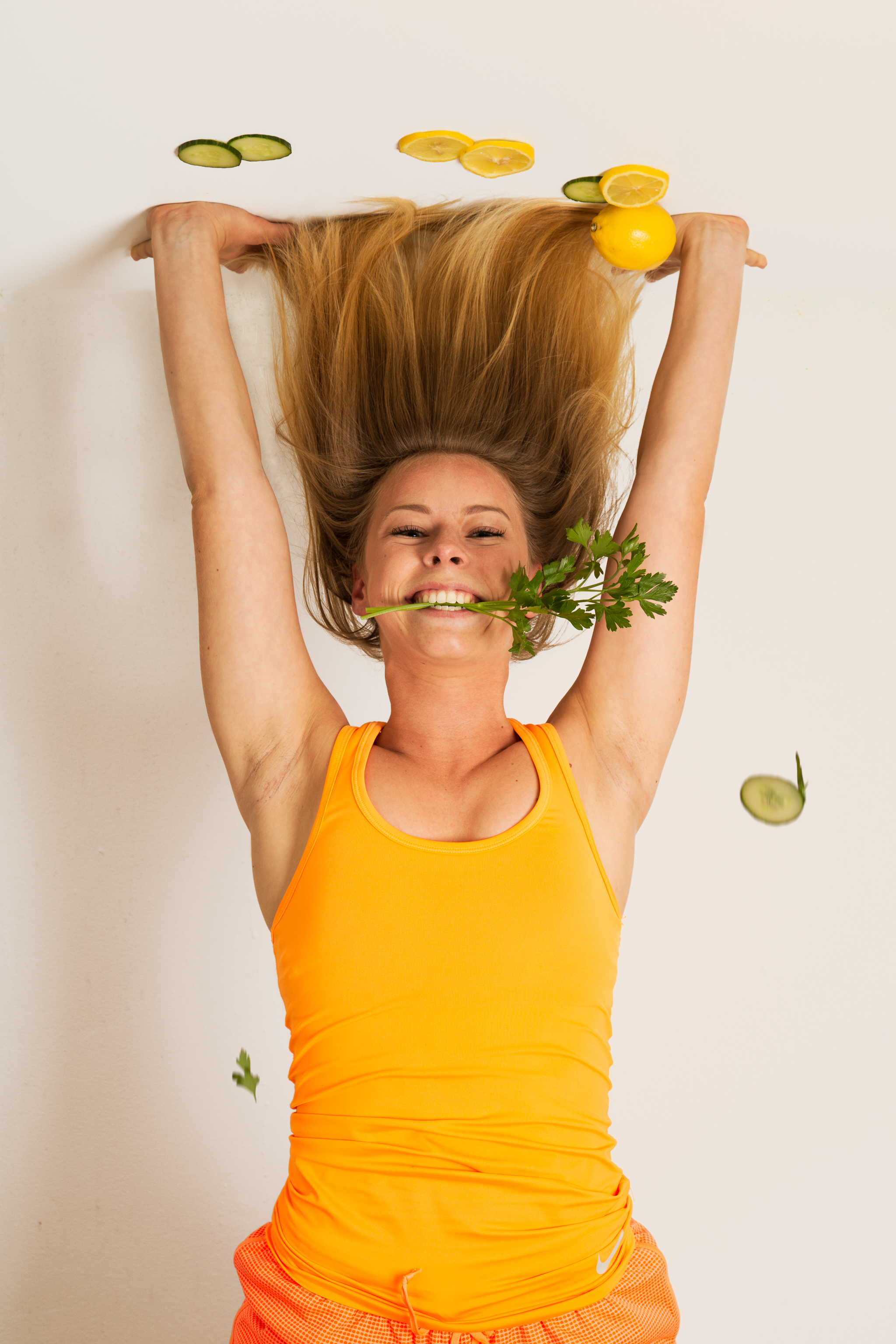 Smoothiemaker of the Year 2017
Nach dem Shooting folgte schließlich noch direkt an der o'mellis Smoothie Bar im Donauzentrum in Wien eine letzte Bewährungsprobe. Es galt den Titel um den "Smoothiemaker of the year 2017" zu erringen. Die fünf Blogger mussten sich der Challenge stellen ihre Smoothies in Bestzeit zuzubereiten. Schließlich machte Sonia mit ihrem Bora Bora das Rennen und brachte den Mixer mit einer Zeit von 01:28 Minuten zum Rotieren. Noch nie wurden Maracuja, Mango, Ananas, Zitrone und Orange mit mehr Gefühl und Geschwindigkeit zu einem Smoothie verarbeitet. Gewinnerin der Herzen war allerdings Ella. Die Tochter von Daddyblogger Constantin brachte das Eis im King Coconut Smoothie ganz ohne Mixer zum Schmelzen. Smoothiemaker of the year Sonia darf sich ab sofort jedenfalls auf jede Menge Vitamine freuen. Die Do it yourself Bloggerin ist ab sofort offizielle o'mellis Markenbotschafterin und kann sich im Tausch gegen einen Hashtag noch bis Ende 2017 kostenlos und an jeder beliebigen o'mellis Smoothie Bar mit frischen Fruchtcocktails versorgen lassen.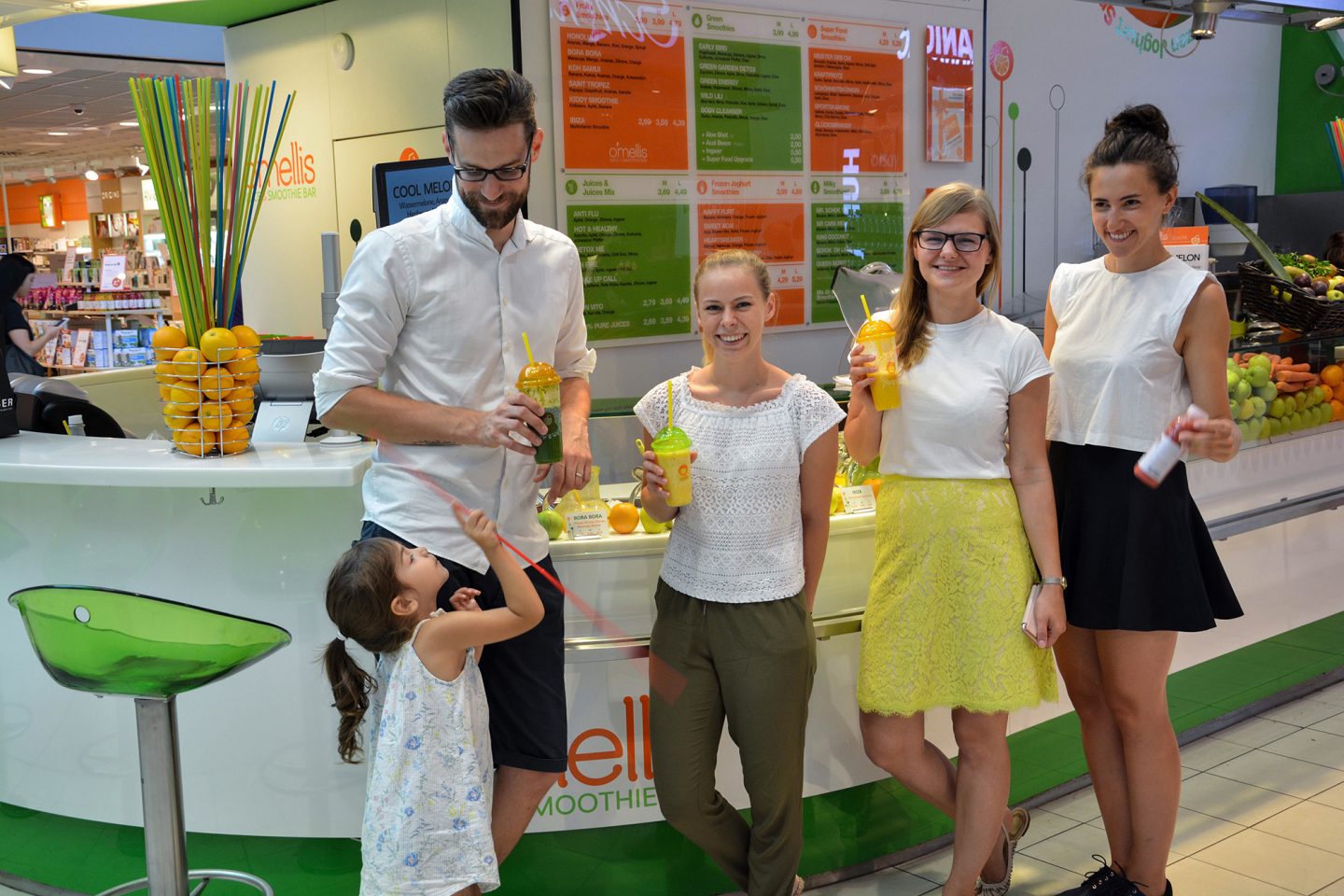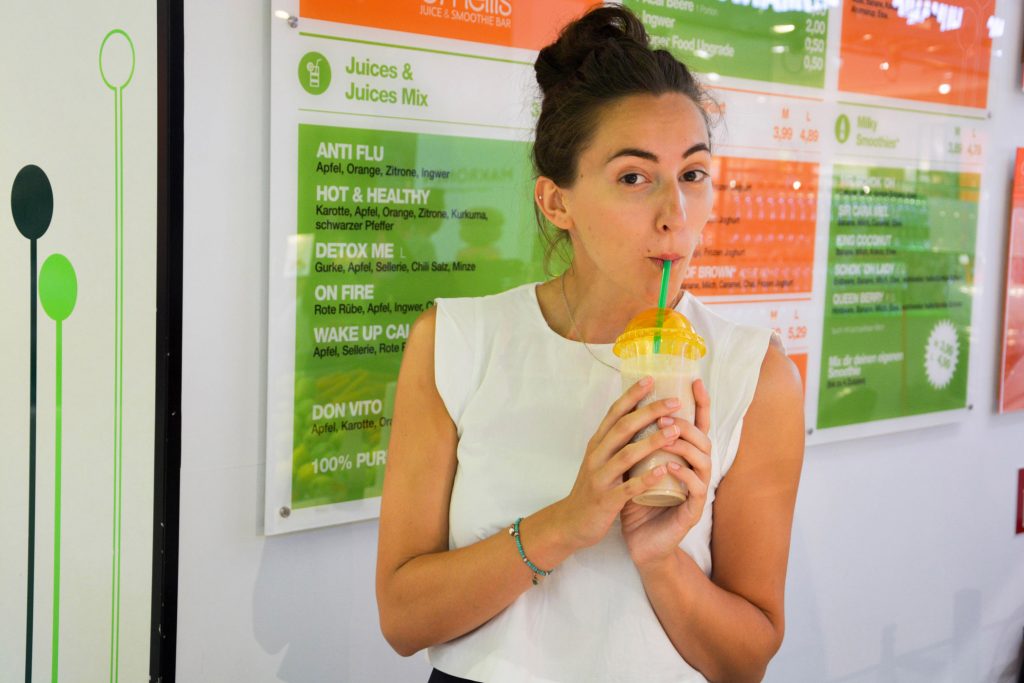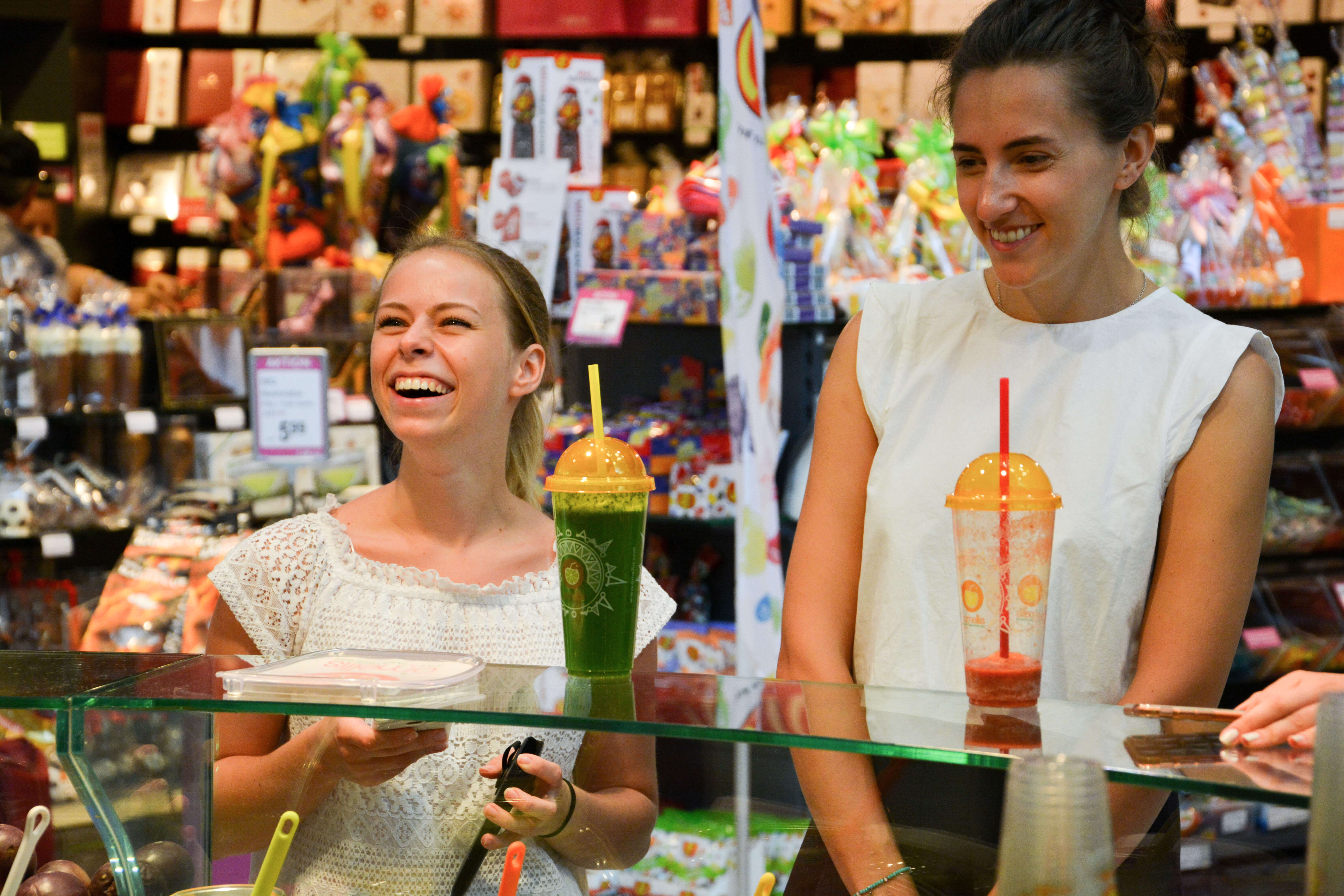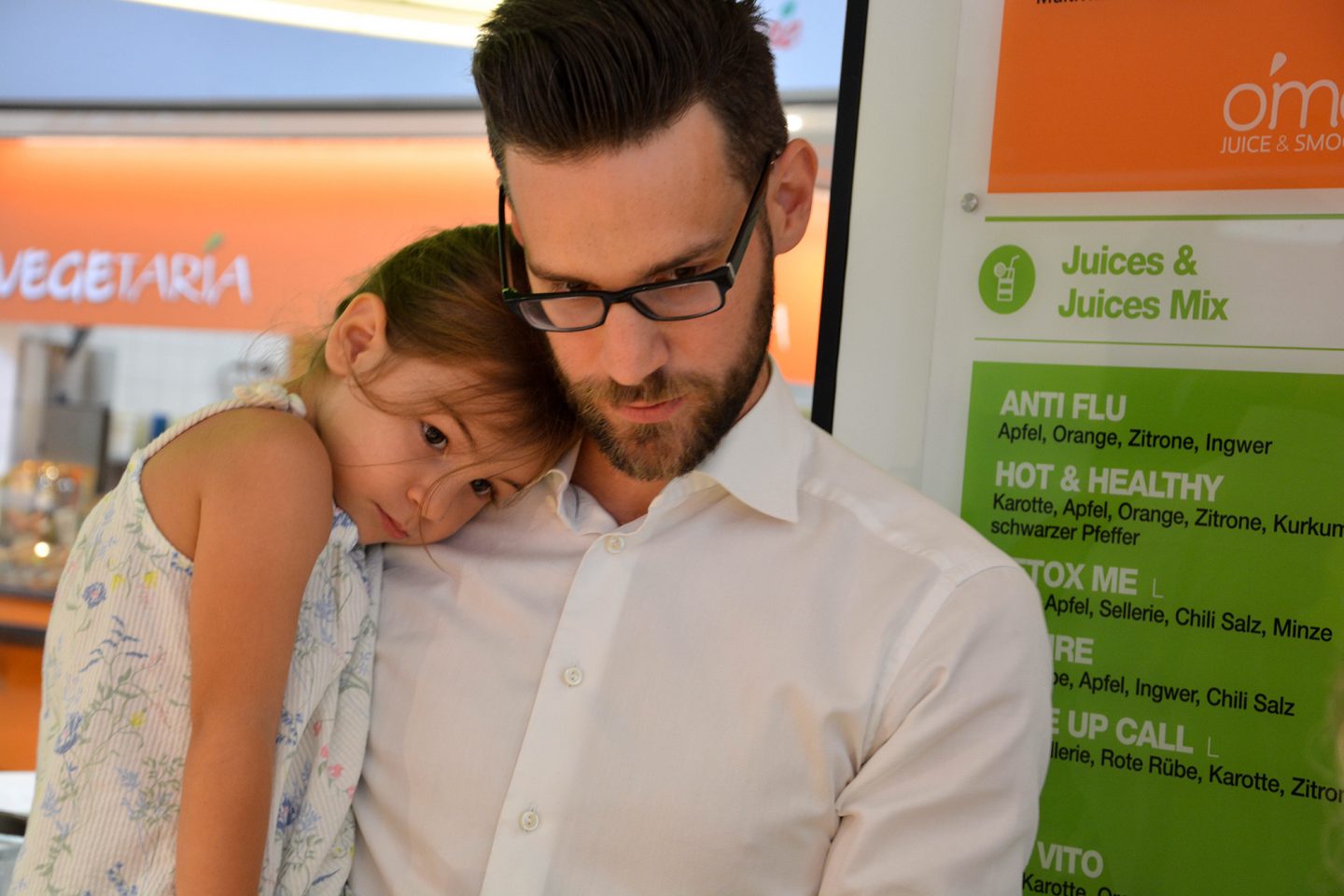 Smoothie Challenge
Zum Schluss wurden unsere fünf Smoothiemaker noch mit einem gesunden Goodiebag und spannenden Challenges nach Hause geschickt. Das Vitaminpaket enthielt neben Früchten und Gutscheinen auch die neuen o'mellis Smoothies aus der Flasche, die von jedem Blogger zu einem anderen, originellen Rezept verarbeitet werden mussten.
So zauberte Glitterypeonies eine beerige Smoothie Nicecream, Yellowgirl kreierte einen Mango Maracuja Cocktail, Mimi's Honey Pot kredenzte eine Kokos Granola Smoothiebowl, Fitfunfruits integrierte Gurke, Minze und Sellerie geschickt in ihren Tag und Constantin ließ sich in einer Smoothie Challenge von Tochter Ella einen Mix zubereiten, der zwar nicht unbedingt genussvoll, dafür aber sehr unterhaltsam ist.
Wir jedenfalls freuen uns schon auf weitere, fruchtige Konzepte und sind gespannt, wer wohl nächstes Jahr das Rennen um den o'mellis Smoothiemaker machen wird. 😉
Vielen Dank an den erfrischenden Einsatz vom gesamten, vitalen o'mellis Team sowie den erfrischenden Einsatz von Judith und Kristina vor Ort. Ein Dankeschön auch an Fotograf Robert Lösch für die Bilder aus dem Studio sowie Niki vom Atelier Trat für den Putztrupp nach einem doch sehr farbenfrohen Shooting.